65. Left and right arm front fork Solex
Product description
65. Left and right arm front fork Solex
The iron is 2,75 mm thick.
Read the full product description
The iron is 2,75 mm thick.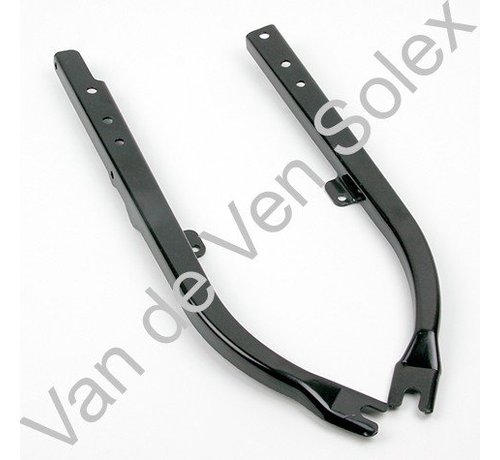 This is it!
65. Left and right arm front fork Solex
€ 20,- Add to cart
Reviews
User reviews
2 / 5
By on 08-02-2022 23:29

Piezas de buena calidad, pero no coinciden 100% con las dimensiones de las originales. Tuve problemas para colocar el guardabarros delantero, porque la distancia entre los tornillos traseros, dónde va el freno, quedó más grande al instalarlas.
Related products
€ 0,84(1,02 Incl. tax)

€ 0,69(0,83 Incl. tax)
Related products
€ 0,84(1,02 Incl. tax)

€ 0,69(0,83 Incl. tax)
Recently viewed